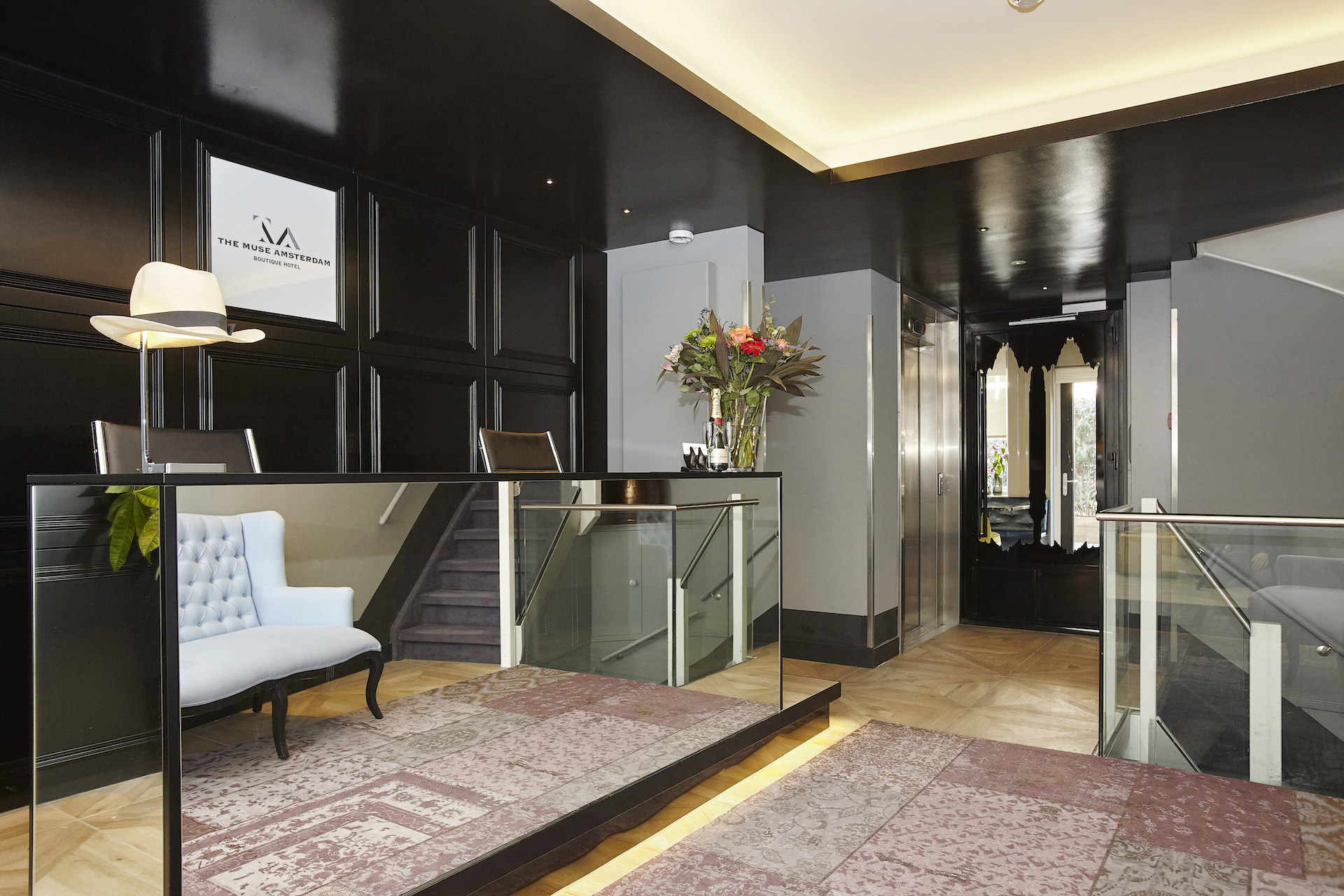 Located within a few minutes of all the popular hotspots
The Rijksmuseum, the Van Gogh Museum, the Concertgebouw, the Metropolitan Theatre (Stadsschouwburg), the Paradiso to name only a few. Within a few minutes' walk from the hotel, you can dive into countless art galleries & dealerships, auction houses and arthouse cinemas. When your thirst for knowledge is quenched, chique cafes, trendy bars and inviting restaurants provide a moment's respite with the sheer beauty of Amsterdam's Canal Ring (a World Heritage site) in the background.
Location
Our hotel is conveniently located in the heart of Amsterdam's Museum Quarter, which is home to the most well-known cultural hotspots of the Netherlands.

We have taken the liberty of highlighting a few selected destinations on the city map:
Route
There are multiple ways to get to our hotel. Here you can read some of the most frequently used methods of transport to our location.
Public Transport Train and Tram (+/- 40 minutes from Amsterdam Schiphol or +/- 20 minutes from Amsterdam Central Station)

Every fifteen minutes a train will leave from Amsterdam Schiphol Airport to Amsterdam Central Station.
From Amsterdam Central Station take the tramline 12 or 24 and step out at the Roelof Hartplein stop; you will find yourself on the Van Baerlestraat; look to the left of the tramline – the 2nd street off Van Baerlestraat is the Bronckhorststraat. The hotel is a 3-minute walk away.

Public Transport Bus (+/- 25 minutes)

You can take bus 397 from Amsterdam Schiphol Airport, in the direction of Amsterdam Leidseplein. Disembark at the Museumplein/De Lairessestraat stop; to the right of the tramline you will find Van Baerlestraat; walk for 5 minutes along Van Baerlestraat; the 5th street to the right is Bronckhorststraat.

Taxi (+/- 25 minutes)

If you decide to take a taxi from Amsterdam Schiphol Airport, it should not cost more than €45 Euro. A taxi from Amsterdam Central Station should cost around €25 Euro.

Car

Please note that The Muse Amsterdam does not have a parking facility. The local tariff is applied for on street parking. There is free parking from 00:00 until 09:00.

Park and Ride

You may also choose to use one of the Park and Ride facilities in the city; we recommend the station located at Olympisch Stadion, as it is the closest to the hotel. You can take tramline 24 to reach our hotel. The Park and Ride system involves buying a public transport ticket from the parking facility and using this to travel the city. This public transport ticket can then be used to validate your parking for a cheaper rate. Please see the Park and Ride website for more details.